We are living in a golden age of OPPORTUNITY in South Africa!
Property and Real Estate investments have never been more accessible to the general public than today! It is your time to claim this Right! To do this, you need the knowledge and skills. You need to get this book before you get started on the journey of Property Investment! It is the definitive guide to  investing in Property in South Africa.
Have you ever thought of earning passive income through property? Or building a property portfolio to create wealth? It always sounds hard, intimidating and complex to say the least! You think that this is for the chosen few and you cannot do it on your own. This is a book that will change all that!
In this revolutionary, practical and easy-to-read book, Dr Chomba Chuma guides you through manageable steps on investing in property and building a portfolio. The idea behind the book is to build up passive income using a sustainable wealth to be left for future generations, thereby allowing the reader to leave a legacy that outlives them and benefits not only their children and grandchildren, but their future generations.
---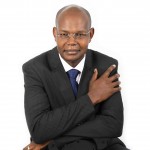 The outline is based on six steps that the reader can follow to build their property portfolio. 
Step 1 – The Property Investment Strategy
Step 2 – Entity of Ownership
Step 3 – Property Presentation
Step 4 – Property/Mortgage Finance
Step 5 – Property Registration
Step 6 – Rental Management of the property.
This guide is incredibly insightful and makes property investment seem so much more approachable, even for the novice.